Shopping Cart
Your Cart is Empty
There was an error with PayPal
Click here to try again
Thank you for your business!
You should be receiving an order confirmation from Paypal shortly.
Exit Shopping Cart
Have you ever wondered how we get our product from our yard to yours?
I decided to find out first hand exactly what goes into getting our products from point A to point B and let me tell you, it was quite the adventure!
The ENTIRE process begins with a phone call, or a visit to our office where we take your order and schedule your delivery.
After that, Wes our yard manager selects the right truck for the job and loads it up. On this day we were delivering Shavings mix that is always kept dry despite the incessant Oregon rain.
I started out my morning grabbing my coffee and teaming up with one of our experienced drivers, Gabe.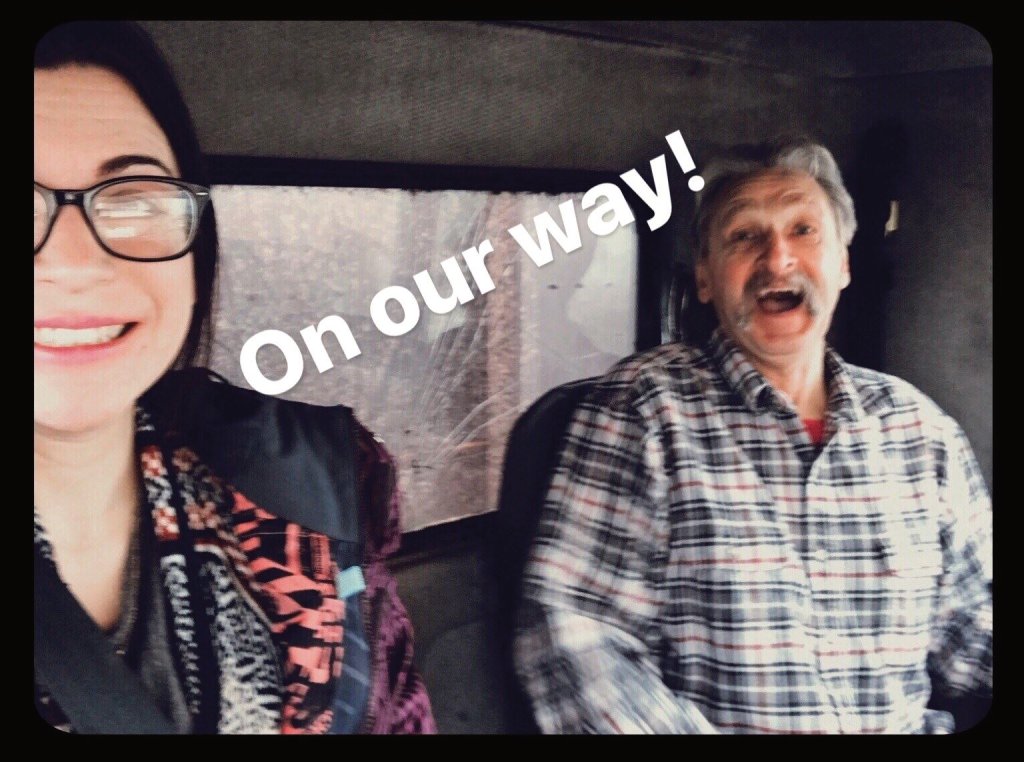 I am a short woman so navigating myself up and into the truck was an adventure in itself! We use several different kind of trucks here. For this trip Gabe and I would be heading out in the T300 push-out truck.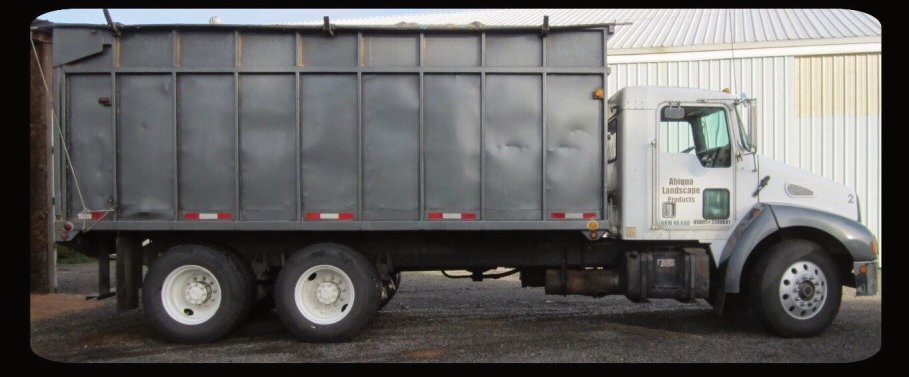 It was a typical Oregon morning – foggy and damp, but Gabe navigated the winding country roads like the seasoned pro he is – and we headed to the stables for delivery!
Although I see our trucks each day at work, being inside one really showed me just how big they are. I climbed out of the truck and watched as Gabe backed up into the right spot to dump out the shavings for their horse stalls.
A horse nearby seemed rather unimpressed with our arrival. I however, saw all the work that goes into unloading. Gabe had to back the truck to the right spot, then uncover the top of the truck to expose the shavings.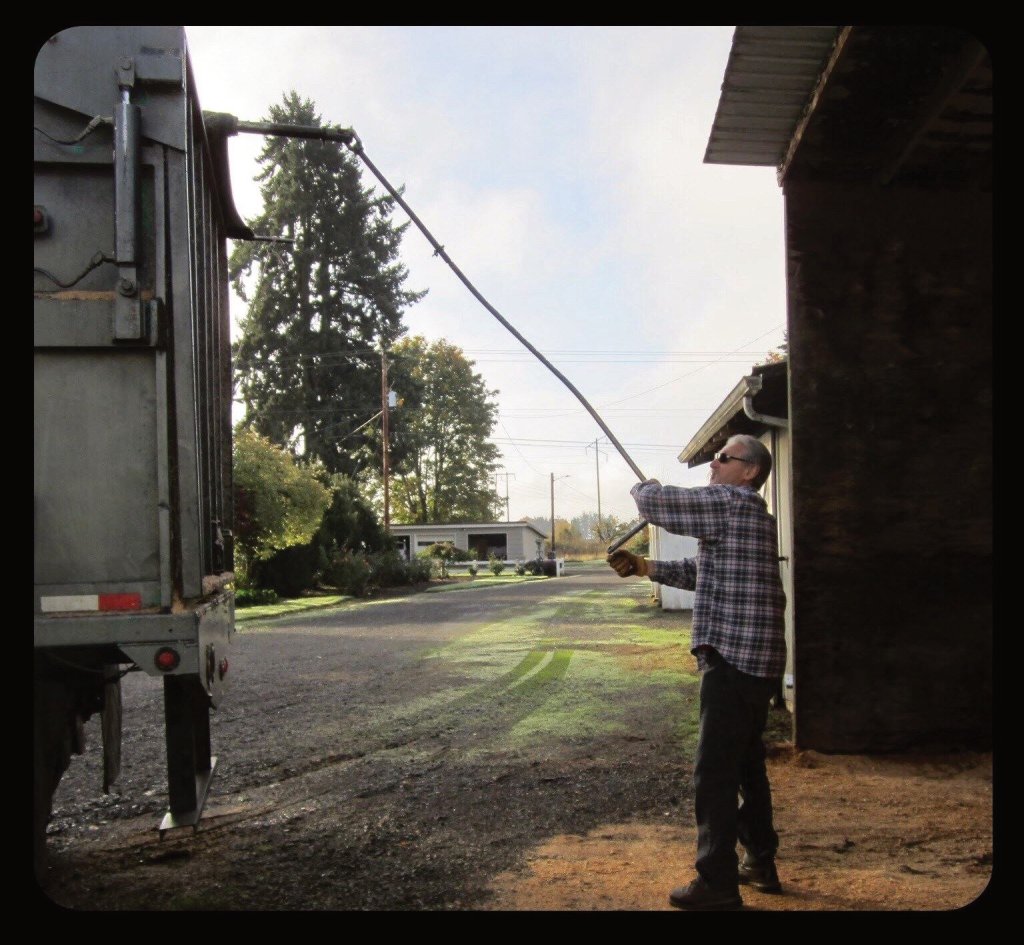 After that, he hopped back in the cab and dumped it carefully into the stall. After making sure all the product was out of the truck we dropped off the invoice and before I knew it we were back on the road.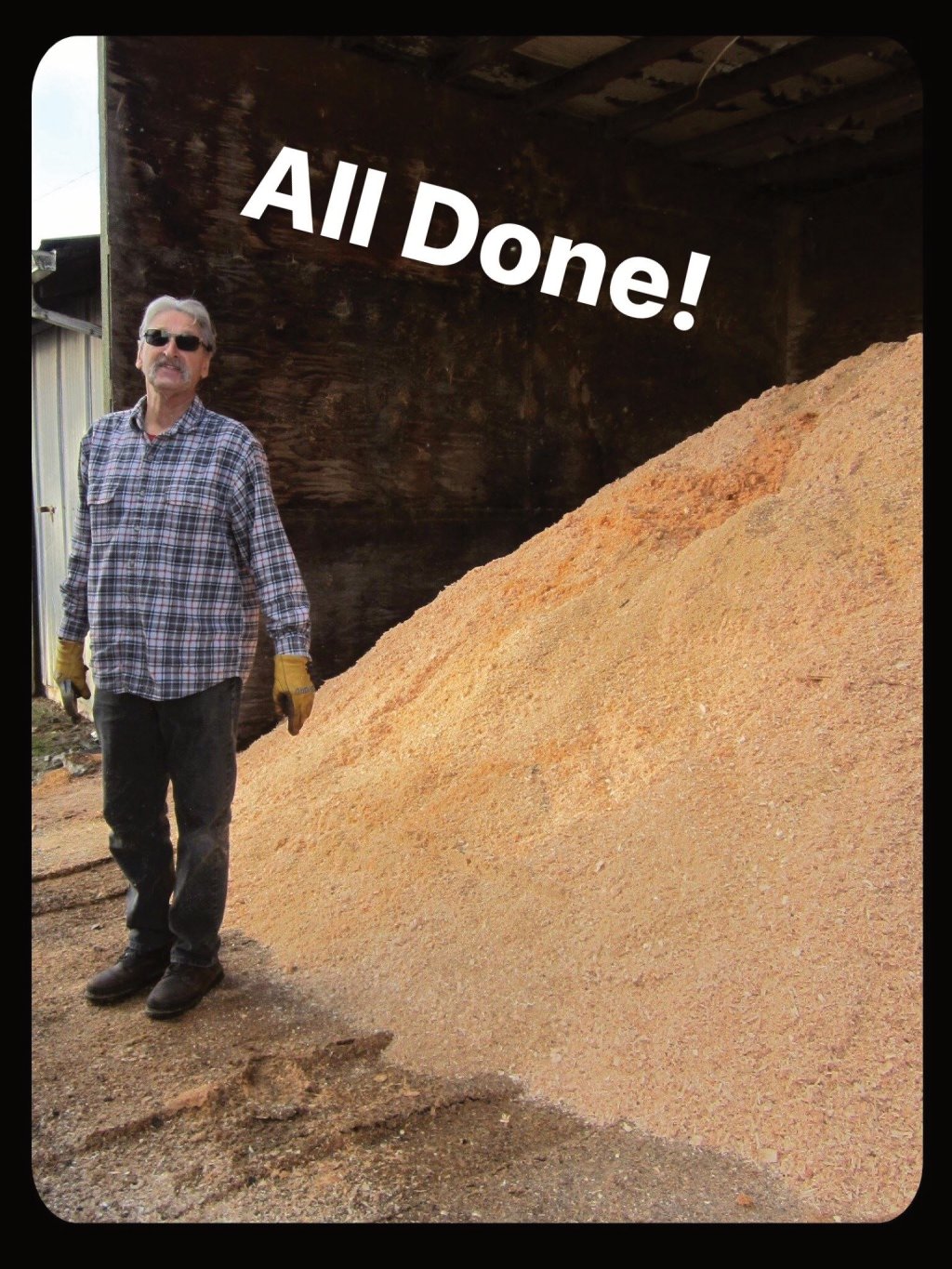 The entire process took less than one hour. Our customer was happy with our product. We had dropped it off in the right spot so she could access it easily, and then we arrived back at "headquarters" safely.
I think it is also safe to say the horses were pleased as well.
Of course it's not always that easy. Sometimes there is mud, trucks get stuck, or there is a driveway that is so narrow that only with precise skill and experience can we get through (then out again!).
But one things that happens EVERY time is this: the process of delivery is always carried out with care, safety and attention to detail. Each employee here does everything they can each day to provide the best service and product for our customers!


Here's to many more happy customers (and horses) in the New Year!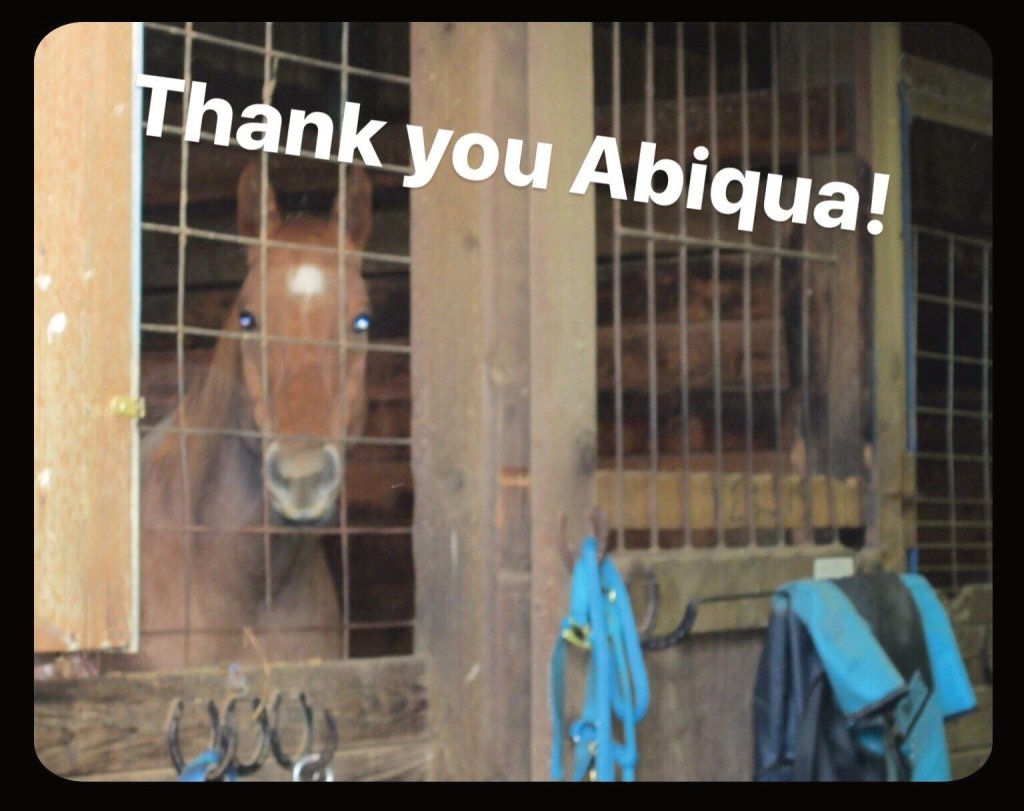 This Veterans Day we thank all the men and women who have served our country. It is because of these individuals that we continue to live in the Land of the Free because of the Brave.



Today and Saturday we are offering a 20% Discount on our products for any individual who has served, or is actively serving in the armed forces.

Thank you for your service.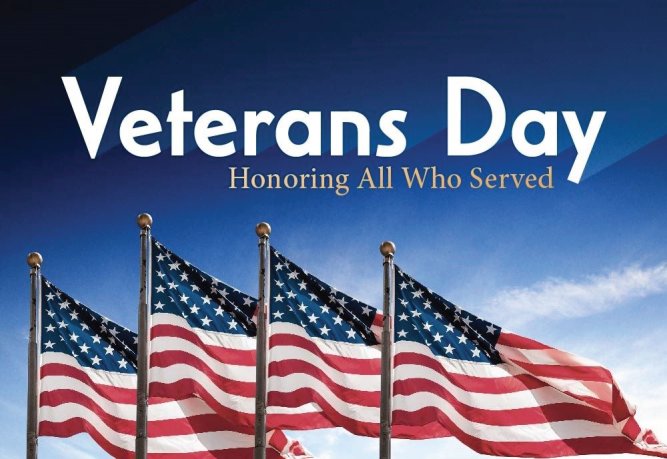 The rains of winter in Oregon have arrived! And you know what that means...
Mud.
Lots of it.
Wether your home is in our quaint little town of Silverton, or out in the beautiful hills of the Willamette Valley, mud sneaks its ways into the cracks of our boots, and into our homes.
In the yard, excess mud can cause loose soil, messy pathways and garden areas. It can also cause runoff of sediments and nutrients and contaminate surface water. Mud is also a big problem for horses and their caretakers.
Abiqua Landscape Products can help!
Our Cedar Hog Fuel, Gravel and even our Round River Rock are great options to help control mud.
These products can be used to prevent mud in stables, yards, driveways, chicken coops and even dog runs!
Delivery options are always available. Give us a call today as let us help you solve your mud problems.


Our office is open Monday through Saturday.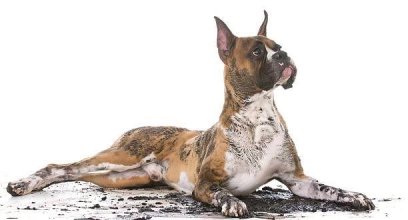 Have you been wantng to beautify your kids' play area? Around a play structure, swing set, or trampoline? We carry playground wood chips and pea gravel in bulk to place around these things making it a much more pleasent play space for the ones you love most! Call or come see us today for price quotes and delivery options. We would love to help!!
Have you been getting all that yardwork done but don't know what to do with the yard debris? We can take it! We charge $10/yard and we accept everything aside from rock, sod, or dirt. Come bring in that yard debris and then leave loaded up with some great landscaping products to really help spruce up your yard and enhance all the hard work you have been doing! We would love to help answer any questions you may have about any of our products or pricing. Give us a call or come see us today!
Did you know there are more than one type of barkdust varieties available? We carry the standard Fir Barkdust, but we also carry a Hemlock Barkdust in the fresh or dark options. The Hemlock Barkdust is a bit more expensive in price but is well worth it beacuse it's gound finer, meaning less splinters which makes it very nice to work with. Our Fir is the traditional red color, the Fresh Hemlock is also red but slightly darker than the Fir, and the Dark Hemlock is aged, meaning it sits longer to produce a very dark finished product. All three are great options and we always have an abundance of each available for pick up or delivery. Call or come see us for pricing today!
We pride ourselves in carrying a large variety of landscaping products, but many people don't realize that we carry rock as well. We have 1/4-, 3/4- or 3/4 open, 1 1/2- gravel,  1-2" and 2-6" round rock, lava rock,and large boulders in stock and available for purchase or delivery. Call or visit us today to find out pricing or schedule a delivery. Summer is almost here, wouldn't it be nice to get all that landscaping accomplished early in the year so you can sit back and relax; admiring all of your hard work? Let us help!! 
Did you know that here at Abiqua Landscape Products, we carry a beautiful organic, certified weed free compost? It is absolutly beautiful and because it's organic (meaning it's made from plant matter, not animal waste), it is less acidic than most compost products available for purchase. This makes it possible to plant straight into our compost without it being too acidic. It is also heat treated to make sure there are no weeds! Once our topsiol dries out, we will start mixing it with our gorgeous compost to make a really great soil mix. Stay tuned to find out when we will start having that soil mix available, but for now come see us to get that compost to help fill up those raised garden beds and fortify your exhisting soil. 
We now carry meduim and large beautiful hanging baskets, patio planters, and an assortment of Gerber daisies, and Geraniums. Now that the sun is FINALLY out, it's time to spruce up those yards!! Come in to get all your landscaping products (compost, gravel, sand, barkdust, hog fuel, sawdust, etc) and leave with some beautiful flowers too! They will really help brighten up all of your outdoor spaces!!
Abiqua Landscape Products has added a green house to our yard and to celebrate, we are having a plant sale starting Saturday April 22, 2017, We will have hanging baskets and patio planters for sale as well as potted Geraniums and Gerber daisies. Come see us this weekend to pick up your soil mix, organic compost, barkdust, hazelnut shells, or other needed landscapeing products and check out our beautiful hanging baskets and patio palnters to really help brighten up those yards and patios for Spring and Summer!!
/