Shopping Cart
Your Cart is Empty
There was an error with PayPal
Click here to try again
Thank you for your business!
You should be receiving an order confirmation from Paypal shortly.
Exit Shopping Cart
Have you ever wondered how we get our product from our yard to yours?
I decided to find out first hand exactly what goes into getting our products from point A to point B and let me tell you, it was quite the adventure!
The ENTIRE process begins with a phone call, or a visit to our office where we take your order and schedule your delivery.
After that, Wes our yard manager selects the right truck for the job and loads it up. On this day we were delivering Shavings mix that is always kept dry despite the incessant Oregon rain.
I started out my morning grabbing my coffee and teaming up with one of our experienced drivers, Gabe.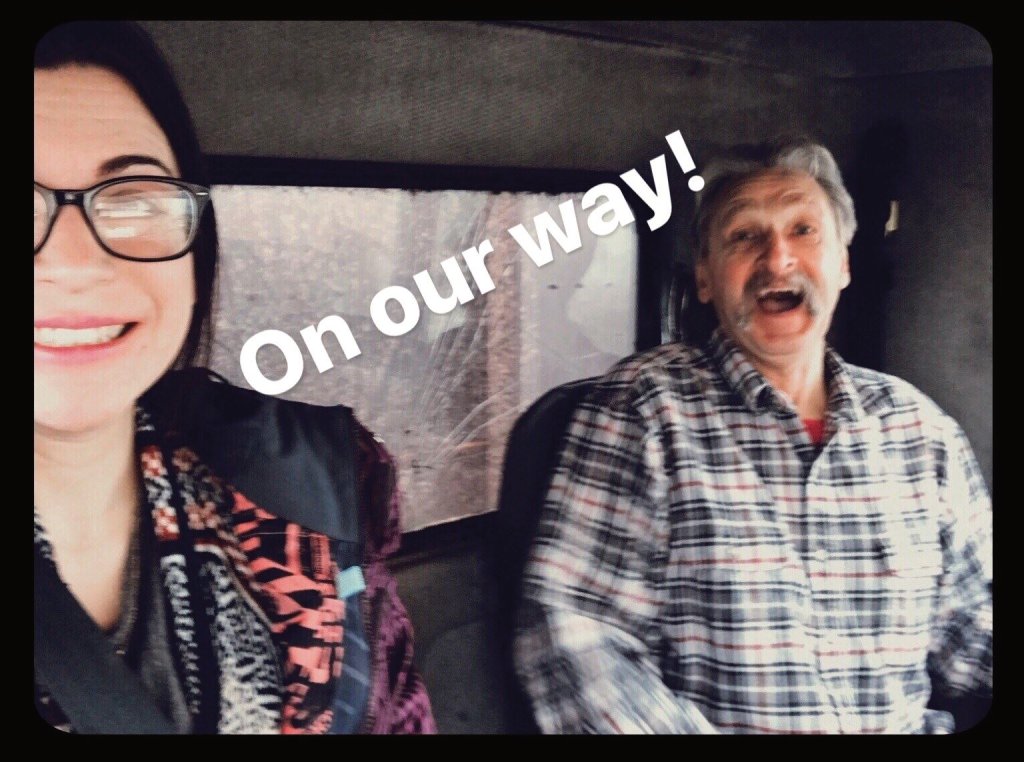 I am a short woman so navigating myself up and into the truck was an adventure in itself! We use several different kind of trucks here. For this trip Gabe and I would be heading out in the T300 push-out truck.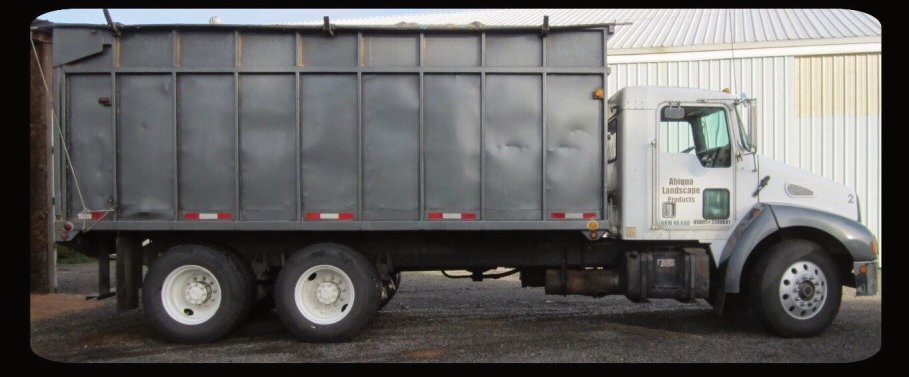 It was a typical Oregon morning – foggy and damp, but Gabe navigated the winding country roads like the seasoned pro he is – and we headed to the stables for delivery!
Although I see our trucks each day at work, being inside one really showed me just how big they are. I climbed out of the truck and watched as Gabe backed up into the right spot to dump out the shavings for their horse stalls.
A horse nearby seemed rather unimpressed with our arrival. I however, saw all the work that goes into unloading. Gabe had to back the truck to the right spot, then uncover the top of the truck to expose the shavings.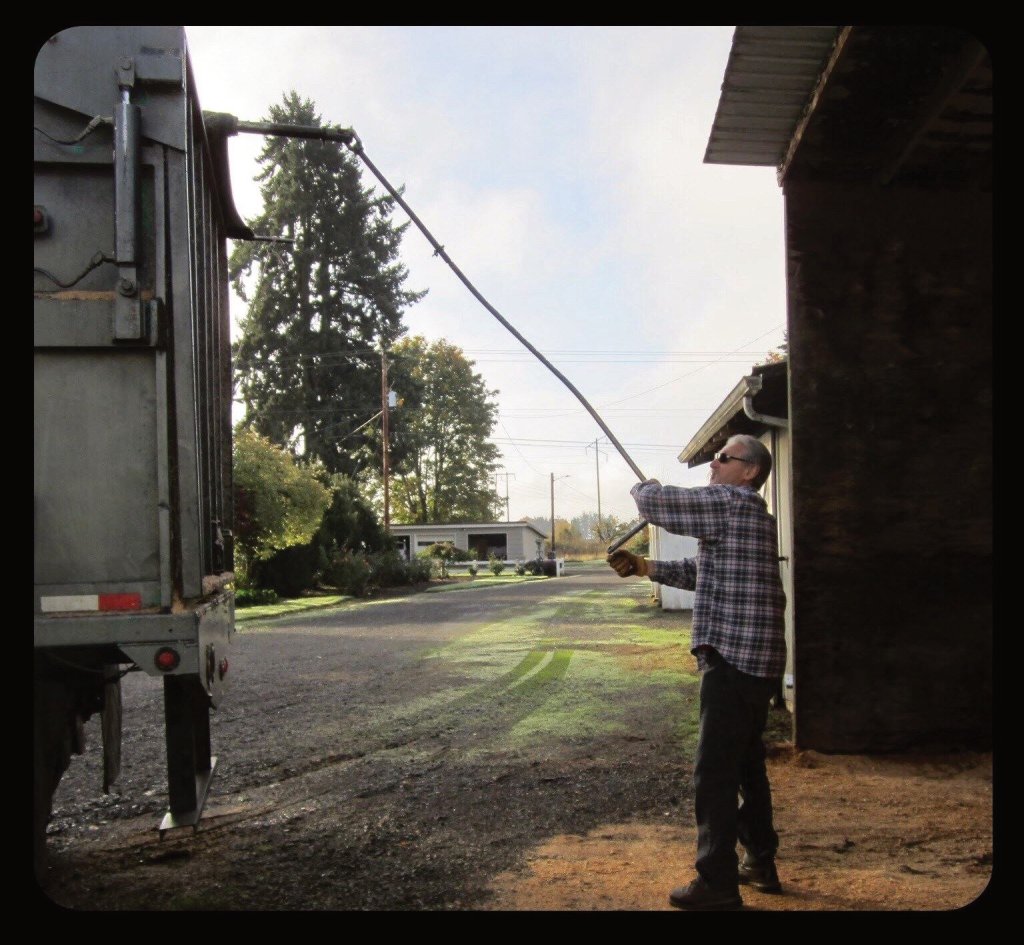 After that, he hopped back in the cab and dumped it carefully into the stall. After making sure all the product was out of the truck we dropped off the invoice and before I knew it we were back on the road.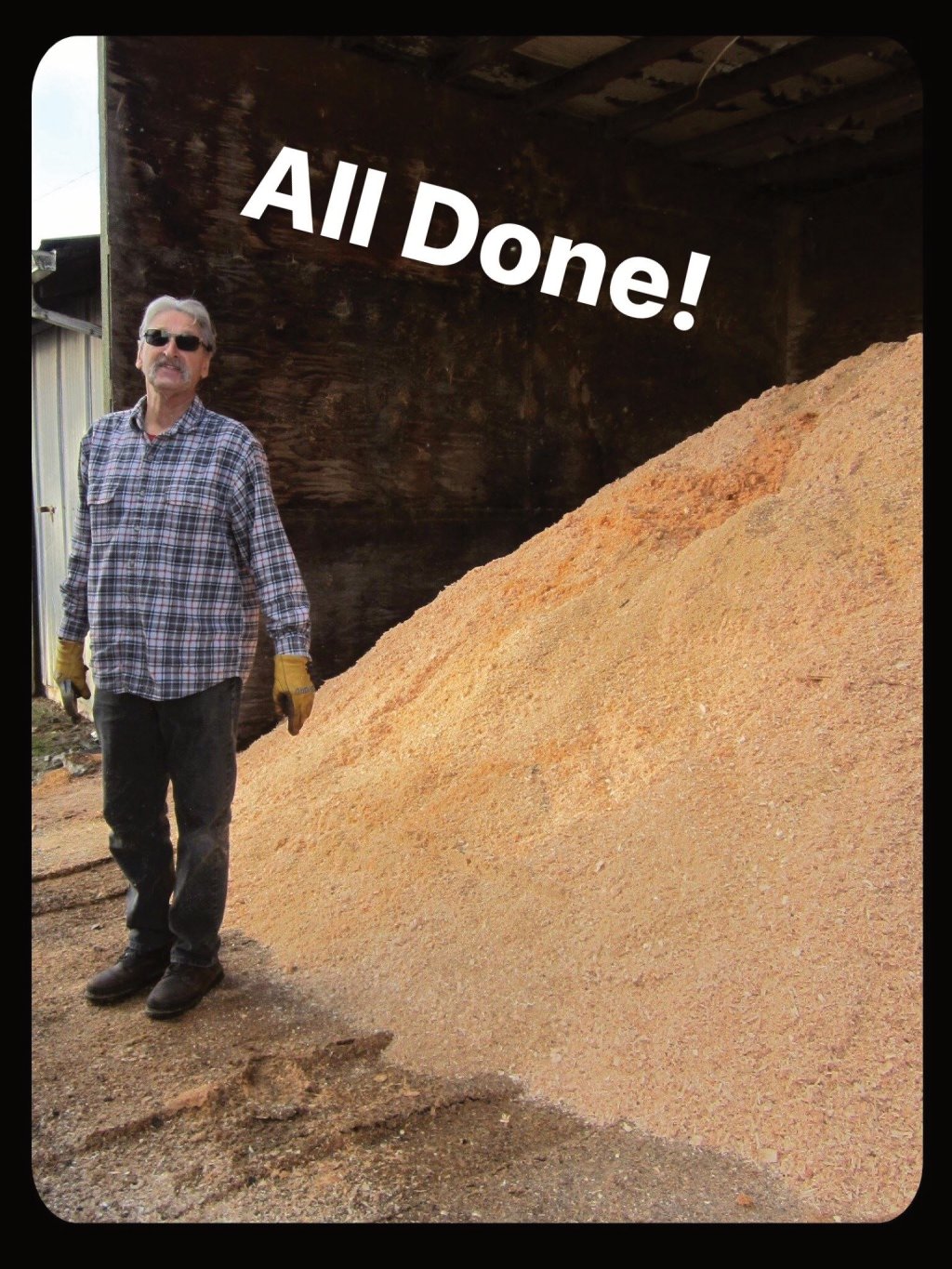 The entire process took less than one hour. Our customer was happy with our product. We had dropped it off in the right spot so she could access it easily, and then we arrived back at "headquarters" safely.
I think it is also safe to say the horses were pleased as well.
Of course it's not always that easy. Sometimes there is mud, trucks get stuck, or there is a driveway that is so narrow that only with precise skill and experience can we get through (then out again!).
But one things that happens EVERY time is this: the process of delivery is always carried out with care, safety and attention to detail. Each employee here does everything they can each day to provide the best service and product for our customers!


Here's to many more happy customers (and horses) in the New Year!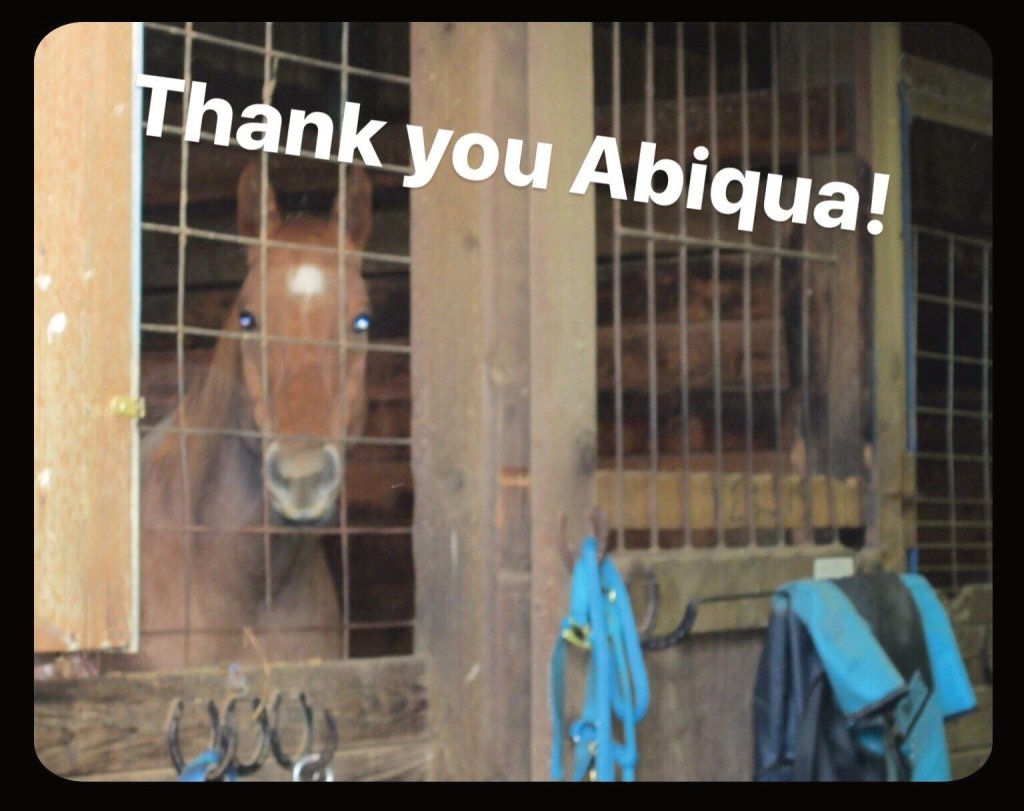 We have wonderful sawdust and shavings available, plus we can do a custom mix of both. We can deliver 1-5 unit loads or up to a semi load. This is the perfect product for people with animals and barns in addition to all you wonderful blueberry farmers around our area. Call or visit us today in Silverton at 503-873-3535. We hope to see you soon!
Dry Sawdust~Shavings~Custom Mix !!
Delivery Available:  1-5 Units up to a semi-load.  Call today to schedule your delivery!!
Our products and services are the most cost-effective around for stall 
bedding and arena cooling.  Our bedding is stored under cover to keep it dry. Our 5-unit truck is the push out style, which means we can put your product in your barn or storage area, call for height restrictions.
We have Dry Sawdust and Kiln Dry Shavings!!!  Pick up or Delivery.
Dry Sawdust and Kiln Dry Shavings.... Order yours today!!!
Gift Certificates Available!!!
Order your sawdust and shavings today!!   The schedule is filling up for December so call today!!
Silverton Firefighters 13th Annual Toy & Food Drive 
Drop off any non-perishable food or unwrapped toys in our 
donation barrel and receive 15% any regular priced product.
Always Dry and Always on hand!!  Order your Sawdust, Shavings or a mix today!!
/