Shopping Cart
Your Cart is Empty
There was an error with PayPal
Click here to try again
Thank you for your business!
You should be receiving an order confirmation from Paypal shortly.
Exit Shopping Cart
The rains of winter in Oregon have arrived! And you know what that means...
Mud.
Lots of it.
Wether your home is in our quaint little town of Silverton, or out in the beautiful hills of the Willamette Valley, mud sneaks its ways into the cracks of our boots, and into our homes.
In the yard, excess mud can cause loose soil, messy pathways and garden areas. It can also cause runoff of sediments and nutrients and contaminate surface water. Mud is also a big problem for horses and their caretakers.
Abiqua Landscape Products can help!
Our Cedar Hog Fuel, Gravel and even our Round River Rock are great options to help control mud.
These products can be used to prevent mud in stables, yards, driveways, chicken coops and even dog runs!
Delivery options are always available. Give us a call today as let us help you solve your mud problems.


Our office is open Monday through Saturday.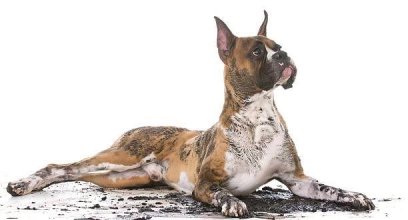 We now carry meduim and large beautiful hanging baskets, patio planters, and an assortment of Gerber daisies, and Geraniums. Now that the sun is FINALLY out, it's time to spruce up those yards!! Come in to get all your landscaping products (compost, gravel, sand, barkdust, hog fuel, sawdust, etc) and leave with some beautiful flowers too! They will really help brighten up all of your outdoor spaces!!
Are you ready for your Easter guests? Come see us today and let us help you pick the right landscaping products to get your yards looking their best!! We have both fir and hemlock barkdust, topsoil, compost, or our custom soil mix, woodchips, pea gravel, sand; basically everything you need in one convient and friendly stop, or we can deliver! We even have hog fuel to help with any mud control issues you might be facing. We are open Monday through Saturday so theres still time for some last minute sprucing up before the holiday. We would love to help in any way we can. Trust Abiqua Landscape Products with your landscaping needs and we will treat you like you're part of the family!
Come visit us for your mud control today! We have cedar hog fuel available for $24/ yard and slab bark available for $15/ yard. Both are excellent products to help control all that messy mud.
We've got Cedar Hog Fuel in stock.  Come get some, or call for delivery!!
If you've got mud, we can help!!!  Cedar Hog fuel, Wood Chips, Gravel, Bark and More!!!
So many mulch options... Organic Compost, Fir and Hemlock Bark, Wood chips, Bark Nuggets and more!  Stop by or call today!
Cedar Hog Fuel is an excellent product for mud control.  Call and order yours today!
Perfect for mud control.  Order yours today!!!
The snow is melting and the rain has arrived so there's sure to be mud!!  Hog fuel is very popular for mud issues and we have it!  We can also help with mud issues on your road or driveway.  Call today to get the scoop on these and other products.
/