Shopping Cart
Your Cart is Empty
There was an error with PayPal
Click here to try again
Thank you for your business!
You should be receiving an order confirmation from Paypal shortly.
Exit Shopping Cart
The rains of winter in Oregon have arrived! And you know what that means...
Mud.
Lots of it.
Wether your home is in our quaint little town of Silverton, or out in the beautiful hills of the Willamette Valley, mud sneaks its ways into the cracks of our boots, and into our homes.
In the yard, excess mud can cause loose soil, messy pathways and garden areas. It can also cause runoff of sediments and nutrients and contaminate surface water. Mud is also a big problem for horses and their caretakers.
Abiqua Landscape Products can help!
Our Cedar Hog Fuel, Gravel and even our Round River Rock are great options to help control mud.
These products can be used to prevent mud in stables, yards, driveways, chicken coops and even dog runs!
Delivery options are always available. Give us a call today as let us help you solve your mud problems.


Our office is open Monday through Saturday.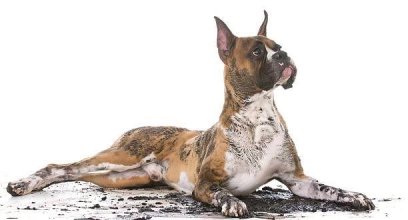 We pride ourselves in carrying a large variety of landscaping products, but many people don't realize that we carry rock as well. We have 1/4-, 3/4- or 3/4 open, 1 1/2- gravel,  1-2" and 2-6" round rock, lava rock,and large boulders in stock and available for purchase or delivery. Call or visit us today to find out pricing or schedule a delivery. Summer is almost here, wouldn't it be nice to get all that landscaping accomplished early in the year so you can sit back and relax; admiring all of your hard work? Let us help!! 
We now carry meduim and large beautiful hanging baskets, patio planters, and an assortment of Gerber daisies, and Geraniums. Now that the sun is FINALLY out, it's time to spruce up those yards!! Come in to get all your landscaping products (compost, gravel, sand, barkdust, hog fuel, sawdust, etc) and leave with some beautiful flowers too! They will really help brighten up all of your outdoor spaces!!
Crushed Rock Gravel - Drain Rock - Pea Gravel - Sand !!
Silverton's most experienced supplier!! Customer satisfaction guaranteed!!
COME CHECK OUT WHAT WE HAVE FOR YOUR WINTERIZING NEEDS.  CEDAR HOG FUEL FOR MUD CONTROL OR GRAVEL FOR YOUR DRIVEWAYS.  WE CAN HELP AND DELIVER!!
It's that time of year again, get your driveways ready for Winter with a fresh layer of gravel.  Call us we can help and deliver!!
If you've got mud, we can help!!!  Cedar Hog fuel, Wood Chips, Gravel, Bark and More!!!
Crushed Rock, Round Rock, Decorative Rock by the yard or by the truck load!  
The snow is melting and the rain has arrived so there's sure to be mud!!  Hog fuel is very popular for mud issues and we have it!  We can also help with mud issues on your road or driveway.  Call today to get the scoop on these and other products.
Gift Certificates Available!!!
/